Generator Rex Toys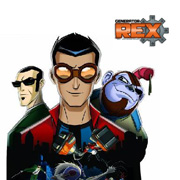 Based on the stories in the M.Rex comic, the Generator Rex TV show is an animated series created for Cartoon Network Enterprises. The star is 15-year old Rex who has been infected with nanites that mutate inside everything on Earth – except him! His special powers enable him to generate almost any machine or part he needs like wings or wheels!
Toy manufacturing giant Mattel is the master licensee for all Generator Rex toys, and has made a large range of items including some ever popular action figures. As well as role playing items, vehicles and Generator Rex playsets - fans can also buy video games produced by Activision that are available for all the main gaming platforms.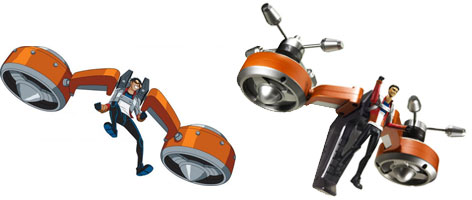 Popular toy company Mega Brands has announced a partnership that will see them create a whole series of Generator Rex construction toys. These will not only include characters from the series, but are also likely to incorporate playsets of exciting moments in the show. Christina Miller the senior vice president of Cartoon Network Enterprises said "Construction toys are such a crucial element of how boys play and we're excited to work closely with MEGA Brands to bring Rex's world and abilities to life for our fans."
DISTRIBUTORS

RECOMMENDED RETAILERS

Amazon
The world's most famous online retailer sells an unparalleled selection of toys.
Buy Generator Rex toys now >>