Max Force Toy Guns
Whilst the focus on toy guns has traditionally been centred on the next big release from Nerf, several releases like Xploderz, Light Strike and now Max Force from Jakks Pacific are taking them on at their own game. Launched at the New York Toy Fair in 2011, Max Force toy guns that can shoot paper pellets up to an awesome 100 feet away! Once these paper pellets have been soaked in water they'll stick to the target like glue!
Max Force Shadow Hawk 100 is the top of the range model that performs as well as it looks. Aggressive styling yet with unmistakably toy orange and grey colouring, this toy weapon can fire a pellet 100 feet away with surprising accuracy thanks to its bipod target sight. A supply of 120 extra rounds is included in the pack.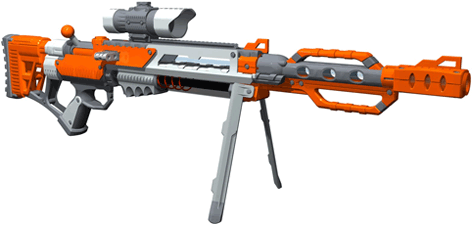 Max Force Maximizer 60 is slightly smaller in size but stills delivers a pellet to a target an amazing 60 feet away. It includes two of the eight round ammo clips and also comes with 102 pellet refills. The comfortable grip and eyesight makes this a great one handed toy weapon!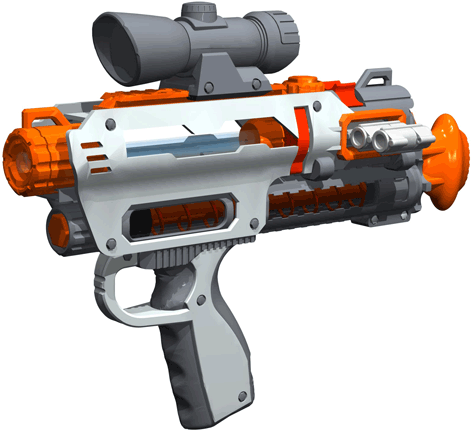 Max Force Blowgun 35 is the smallest toy gun in the Max Force range, and whilst full details haven't been released, its descriptive name suggests that it will be operated by good old fashioned lung power! The large target sight sitting on top of the barrel ensures maximum accuracy!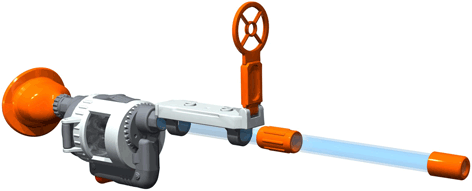 RECOMMENDED RETAILERS

Amazon
The world's most famous online retailer sells an unparalleled selection of toys.
Buy Max Force guns now >>