Winnie The Pooh Toys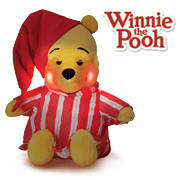 The Winnie The Pooh franchise is licensed by Walt Disney - and although many have criticised the Disney versions for being so different to the original books by A.A. Milne, Winnie The Pooh toys are as popular as ever with the brand appearing on all kinds of different products.
Whoever your favourite character is - Winnie the Pooh, Tigger, Piglet or Eeyore - you should have no problem finding a wide selection of Winnie The Pooh toys from many different manufacturers. For babies and toddlers there is a great range of bedtime products including cot mobiles, play gyms and spinning tops. For older kids, the brand can be found on virtually any kind of toy: interactive storybooks, jigsaws, furniture and bedding.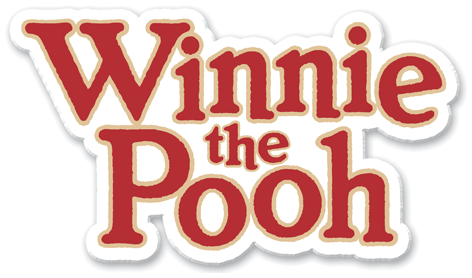 Well known toy maker Tomy released a revised collection of Winnie The Pooh nursery toys. These incuded soft plush toys, playsets and light up items as well as low priced items like rattles and teethers for the very young children. The expansion continued the following year with the launch the Disney Baby licenced toys.
The Winnie The Pooh brand provided the impetus for a new toy collection for the very youngest children. A key product such as the Balloon Light Show is designed to help babies fall gently asleep whilst watching the amazing projected star scene on their bedroom ceiling. Soothing lullabies can also be played by this fantastic product.
DISTRIBUTORS
RECOMMENDED RETAILERS

Amazon
The world's most famous online retailer sells an unparalleled selection of toys.
Buy Winnie The Pooh toys now >>