LeapFrog Toys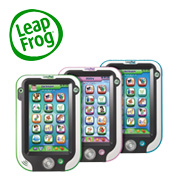 LeapFrog makes some of the most innovative and user-friendly electronic toys available. Utilising the latest technology in chip manufacture and harnessing the power available therein, LeapFrog creates products to help children at all stages of their early learning years.
In the infant sector, the amazing Alphabet Pal Caterpillar has been a constant best seller and typifies so much of what is good in LeapFrog's toys. Brightly coloured, soft curved design and full of character, kids can press any of the 26 legs which are each marked with a different letter, and which also have a variety of functions. This LeapFrog musical pull along also has an appealing funny walk which will help to keep the children's attention.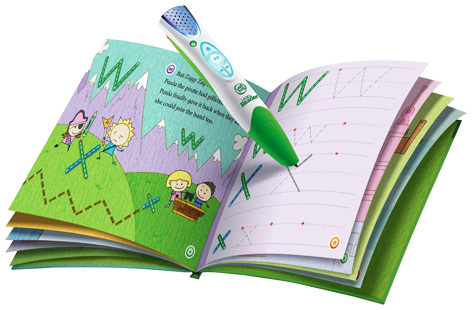 Preschool is another important sector for LeapFrog, and the Tag Reading System using a special pen to move over the words is also a best seller. The Leapster range of hand-held products is much more than a junior games machine - it helps with writing and can be connected to a computer for parents to review their child's progress. Constant investment in research and development will help to ensure that LeapFrog toys continue to challenge and stimulate the minds of all growing children everywhere.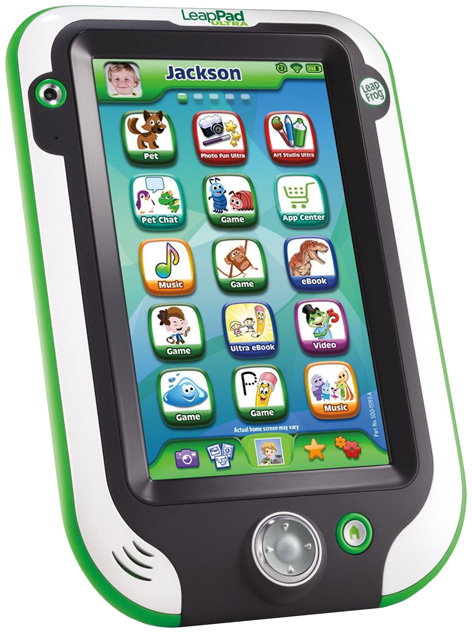 In 2011 LeapFrog launched the amazing LeapPad Explorer - a tablet style learning system toy. Often described as an 'iPad for kids', this revolutionary toy includes a video camera, as well as being expandable with various games cartridges to enhance the fun.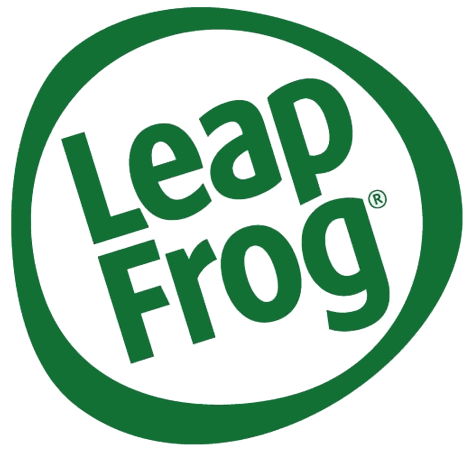 Always investing in research and development has paid dividends for LeapFrog. Following hot on the heels of LeapPad Explorer came another innovative range of toys known as Touch Magic; these are specifically designed to help kids educational discoveries and develop extra skills through touch.
Never a company to rest on their laurels, LeapPad 2 and LeapPad Ultra (with wi-fi internet connection) continue to amaze and surprise their customers with a high level of features at affordable prices. The LeapPad2 Custom Edition is supplied with swappable skins as well as a revised selection of digital background wall papers. With over 100 different customising options, kids have never had it so good.
HERO PRODUCTS
LICENCES HELD BY LEAPFROG
RECOMMENDED RETAILERS

Amazon
The world's most famous online retailer sells an unparalleled selection of toys.
Buy LeapFrog toys now >>