Tickety Toc Toys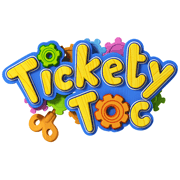 Launched in the UK in April 2012 on Nick Jr TV channel, Tickety Toc is a fast moving CGI series with twins Tommy and Tallulah as the stars of the show. Every hour the Tickety Toc clock chimes – this is the signal for the little heroes to pop out of the house and undertake their daily challenges. Such is the success of this show that Vivid Imaginations quickly snapped up the toy licensing rights from producers Zodiak Kids.
Tickety Toc toys were first released during the second half of 2013, and Vivid's products included jigsaw puzzles and plush soft toys. Kids were desperate to get their hands on the collectable figures of Tommy and Tallulah as well as play themes and vehicles that run on a specially constructed track.
Kids queued up to purchase their very own Tickety Toc Clockhouse Playset. This feature toy lets children recreate their favourite show scenes including the all important hourly 'Chime Time'. Providing fantastic play value it also includes gears, sound effects, a slide, music and rotating clock hands. Other toys include the puppy dog train known as Pufferty.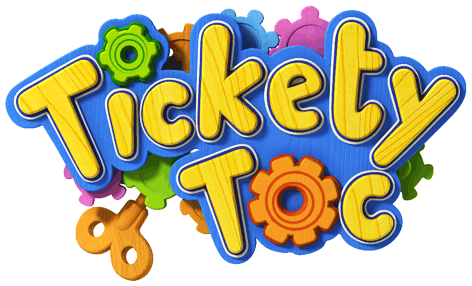 Fans of the Tickety Toc show can also buy many other toys, bedroom furnishings, games and party packs from a wide selection of traditional and online retailers. Alastair McHarrie of Zodiak Kids London commented: "We're delighted to have a British toy company of Vivid's calibre on board. With their experience and enthusiasm, I'm confident they will develop a successful line of toys which capture the fun and energy of Tickety Toc."
HERO PRODUCTS

DISTRIBUTORS
RECOMMENDED RETAILERS

eBay Toys
The 'World's Online Marketplace' offers an unprecedented selection of toys.
Buy Tickety Toc toys now >>