Match Stars Action Figures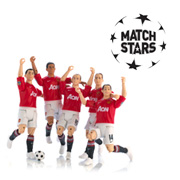 Match Stars is an exciting range of completely authentic football action figures that feature some of the world's finest players including Lionel Messi, Wayne Rooney, Fernando Torres, Steven Gerrard and Frank Lampard amongst many others.
Each football figure stands 7" tall and has over 16 different movable parts, including shoulders, arms, head, waist, legs, knees and ankles. With the addition of a spring-loaded kicking action, kids can choose how they play - from shooting with placement or power, to precise free kicks or even victory celebrations.
Match Stars football action figures put you in control of the game. The toys are produced under official licence from several Premier League clubs including Chelsea, Arsenal, Manchester United and Liverpool, as well as FC Barcelona and the English Football Association. Selected players from each team are featured in the official home kit of the season, complete with full club and shirt sponsors.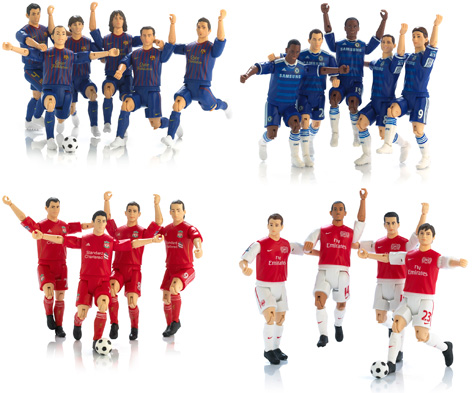 For English clubs, the official Premier League name and numbering font is featured. Kids can get together with their friends to collect and build their own teams of Match Stars figures. They can even play out a tense league clash in the race for the title or the even tougher task of facing FC Barcelona in the final of the Champions League. The ultimate prize of course is winning the World Cup with England!
RECOMMENDED RETAILERS

Amazon
The world's most famous online retailer sells an unparalleled selection of toys.
Buy Match Stars action figures now >>