Lulu Vroumette Toys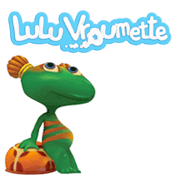 With a name like Lulu Vroumette itís not hard to spot the French connection, although this popular France 5 kids TV show is being rolled out across most of Europe. Lulu is an imaginative tortoise, and is the main character in a series of books written by Daniel Picouly. Whilst licences for manufacturers to make Lulu Vroumette toys are currently being negotiated, itís clear that many of the characters will translate beautifully into soft toys and figurines as well as being the subjects of playsets, jigsaws and games.
Lulu and her friends explore the environment they live in such as parks, woods, fields and the whole countryside, and as well as having adventures they all have to learn how to get on together – an important message for young children all over the world. Kids love watching the adventures of Lulu Vroumette, Blaze the badger, Squawk the nightingale, Yea-Nay the hedgehog as well as Frou-Frou the frog and Couldnít Care the hare!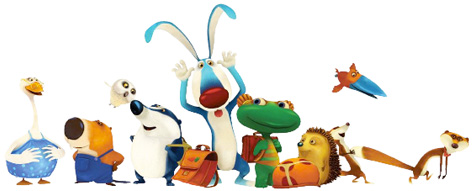 As well as Lulu Vroumette toys, Sony are on board as home entertainment specialists, and Gladius will make a series of Lulu Vroumette games. The colourful characters have wonderful expressions and movements during each 13 minute episode of 3D animation, and are aimed at kids from 3 to 7 years old.
RECOMMENDED RETAILERS

Amazon
The world's most famous online retailer sells an unparalleled selection of toys.
Buy Lulu Vroumette toys now >>