Girl's World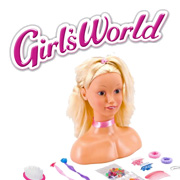 The original Girl's World Styling Head was first introduced by the mighty American based Palitoy company in the mid 1970s. Many incarnations of this popular girl's toy were created by a variety of companies over the ensuing years, with John Adams holding the licence in 2013 and beyond.
With the updated Styling Head still at the centre of the range, modern girls love the designing features as much as their mums did. A variety of hair accessories such as beads, clips and hair extensions are now included for even more fashioning fun.
Girl's World Gabriella is a 42 cm tall doll with a face designed from the Styling Head. She includes highlight pens to create lots of pretty variations of hair styles depending on the outfits she wears.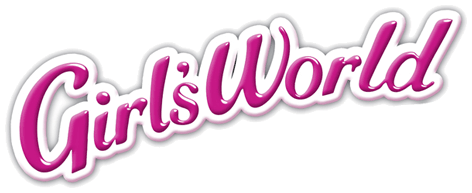 Taking the brand a stage further saw the launch of 'Style For You Accessory Packs'. These girly accessories for trendsetters ages 4 - 8 include packs such as nail art and body art. What little girl doesn't want to look her smartest when she's got her best friends around for a tea party! The hair braiding kit also includes colourful extension pieces with matching hair clips.
DISTRIBUTORS

RECOMMENDED RETAILERS

Amazon
The world's most famous online retailer sells an unparalleled selection of toys.
Buy Girl's World dolls now >>