Moxie Girlz Dolls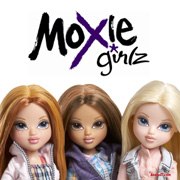 Created by MGA Entertainment, Moxie Girlz dolls are some of the trendiest girl dolls around! Initially featuring four girls named Sophina, Avery, Sasha and Lexa, their unique clothing style and catchphrase of 'be true – be you' encourages young girls everywhere to never give up on their dreams, and realise that any goal in life is possible.
All the Moxie Girlz dolls can be bought separately with a selection of accessories such as a bicycle, guitar or skateboard. One of the favourite accessories is a Moxie Girlz torso that comes complete with hair brush, tongs and a selection of makeup. Little girls can have such fun changing the hair styles or lipstick every day, or they can buy Moxie Girlz Art-titude dolls with extra clothing and coloured pens to alter the look of the clothes they wear.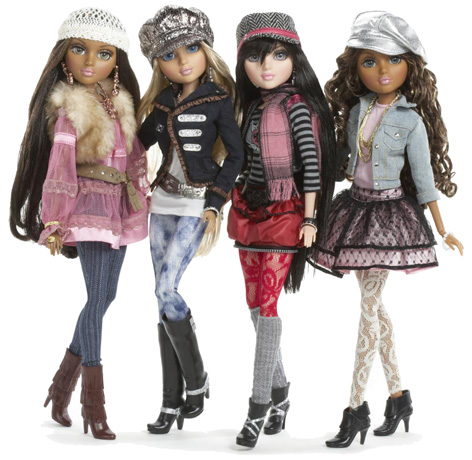 Playsets to encourage role play include a hair dressing salon, a fashion gallery and house scene with more pens for little girls to create their decoration and style. Online girls can even create their very own Moxie Girlz magazine, and the really adventurous ones can even buy an Art-titude remote controlled car. Moxie Girlz dolls are fashionable and cool as well as being beautiful, and little girls everywhere are sure to want at least one.
Sometimes perceived as the younger sisters of the renowned Bratz dolls, the Moxie Girlz ranges continue to be expanded. Articulated joints are introduced into the Ballerina Star dolls, and Moxie Girlz Glitterin' Style dolls help to expand the craft ranges. Little girls also need to look out for Magic Swim Mermaids, as well as Moxie Girlz Sweet Style dolls that are supplied with bright and colourful hair, as well scent and bold fashions.
The introduction of Moxie Girlz FantaSea Hair dolls brought a great mermaid look and feel to the ranges. Underneath the removable tails the girls are wearing some attractive bathing costumes. Hair clips are supplied as accessories and these can also be worn by the little girl owners who can choose from Sophina, Avery or Monet.
The Magic Swim Dolphin set keeps the nautical theme going with a motorised swimming dolphin and surfboard supplied in each pack. For wet days, MGA intoduced the Moxie Girlz Raincoat Colour Splash selection. Bryten, Sophina and Avery are each dressed in different and highly fashionable raincoats and wellies, topped off with a bright umbrella to keep the rain off.
DISTRIBUTORS

RECOMMENDED RETAILERS

Amazon
The world's most famous online retailer sells an unparalleled selection of toys.
Buy Moxie Girlz dolls now >>