LBX Toys from Bandai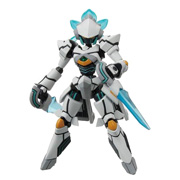 The well known Japanese passion for robots has spawned a massive replica toy robot industry, with boys TV series LBX being no exception. Standing for Little Battlers eXperience, the programme is set in the year 2050, and is being converted for European tastes by Dentsu Entertainment.
Unsurprisingly, Bandai secured the worldwide manufacturing rights for LBX toys which were launched in the autumn of 2013. Mr. Masayuki Matsuo, chairman and chief executive officer, Bandai America said "The LBX robots that appear in the series fit in the palm of your hand, which offers so many creative play possibilities. We know kids are going to love this TV series and these toys."
Apart from the miniature robots, Bandai also created LBX action model sets, a range of vehicles and characters, as well as a series of role play toys.
RECOMMENDED RETAILERS

Amazon
The world's most famous online retailer sells an unparalleled selection of toys.
Buy LBX toys now >>