Cloudbabies Toys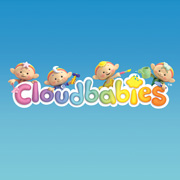 Introduction
Preschool kids are well entertained by an enormous selection of TV shows on many different channels. CBeebies are at the forefront of airing some of the best shows around, and none more so than Hoho Entertainment's Cloudbabies. Several major toy companies bid to own the master toy licence, with Vivid Imaginations winning the process.
About Cloudbabies
Launched on TV in early 2012, Cloudbabies follows the adventures of Baba Yellow, Baba Pink, Baba Green and Baba Blue. These delightful characters are tasked with the job of looking after the sky, as well as their Sky Friends. These are known as Little Star, Rainbow, Sun, Fuffa Cloud and Moon. A playful imp known as Bobo White also lives with the Sky Friends in their house perched on top of a giant feathery cloud. No less than 52 x 10 minute episodes of Cloudbabies were made for the first series, and kids are clamouring for toys of their favourite Cloudbabies character.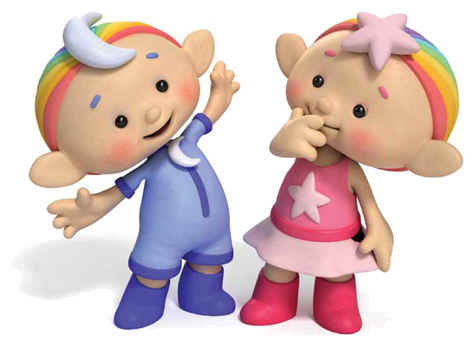 Cloudbabies Toys and Games
Cloudbabies toys were launched in late autumn 2012, and included plush toys, games and puzzles, as well as arts & crafts sets and a collection of role play items. The Cloudbabies' friendly faces lend themselves perfectly to gorgeous soft toys that we know are loved and cuddled. Showcase Cloudbabies toys include the Cloudy House Playset, as well as Glowbabas and a selection of talking Cloudbabies.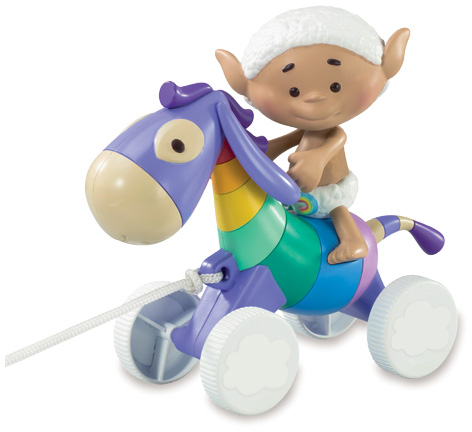 Playsets also featured in the Cloudbabies toys, recreating sky and cloud scenes from the show's episodes. Vivid Imaginations also created Cloudbabies toys based on the Skyhorsies, the Cloudbabies' wonderful means of transport around the sky.
DISTRIBUTORS

RECOMMENDED RETAILERS

Amazon
The world's most famous online retailer sells an unparalleled selection of toys.
Buy Cloudbabies toys now >>

eBay Toys
The 'World's Online Marketplace' offers an unprecedented selection of toys.
Buy Cloudbabies toys now >>