Mike the Knight Toys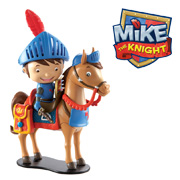 Introduction to Mike The Knight
Mike The Knight first hit UK TV screens on October 31st 2011. The series was created by Hit Entertainment and includes a powerful combination of humour, magic and dragons! Mike always wants to do the best that he can and at the same time be a role model for the kids that will be watching all his adventures.
The series is produced in CG animation and initially started with no less than 52 x 10 minute episodes. Mike the Knight toys include action figures of Mike himself as well as all the other main characters. These include Galahad, Mike's trusty horse and Fernando his lyre playing friend.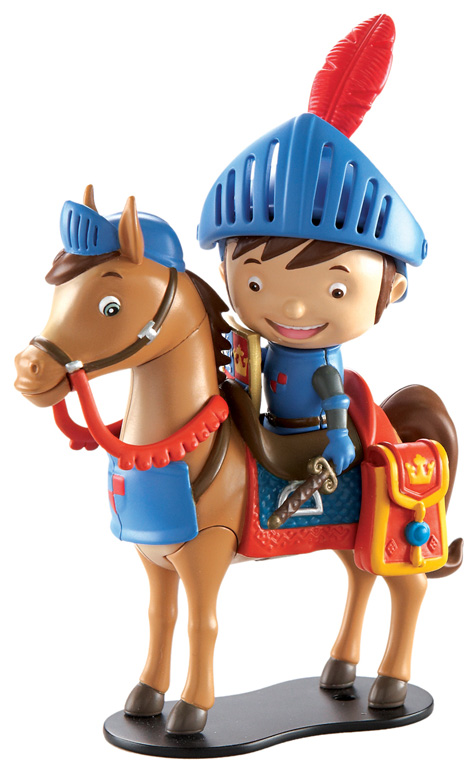 Mike The Knight Toy Licence
Character Options was the main UK licencee company for Mike The Knight toys - and the showcase toy is the fantastic Pendragon Castle Playset. Mike lives in the tower, and has a hidden slide from the top floor to allow easy access to ride Galahad. Slightly smaller action playsets include a fuel stop, battling arena and a superb viking ship.
No set of toys would be complete without a collection of main character action figures, and Character Options have excelled themselves with two alternative sizes of Mike The Knight figurines. The 3-inch versions have several different Mike figures; each one is supplied with a variety accessories such as a sword, treasure chest and shield. Other characters also include Fernando with his Lyre, plus Evie and Mr Tickles with a wand. Step up in size, and the larger figures series include Mike sat on Sir Galahad, Patrel, Matrel, Sparkie and Squirt, each with their own distinctive accessory.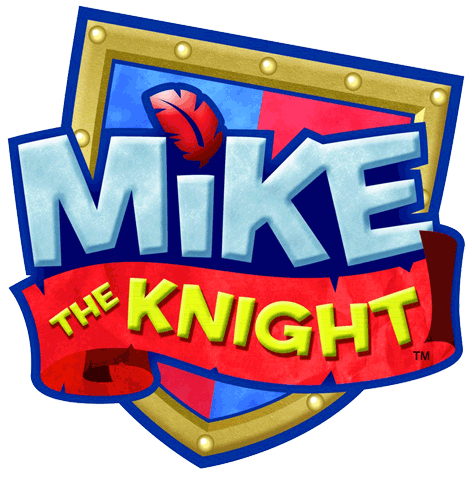 Golden Bear are also in on the action having been commissioned to produce an arts & crafts selection of Mike The Knight toys, together with sets of moulding dough and felt playsets.
The series is set in the medieval and magical land of Glendragon where the CG animation richly shows a land of trolls, dragons and castles and cleverly brings the enchanting world of medieval times into preschool kids living rooms. The warmth and adventure that the series brings is matched by the extensive ranges of Mike the Knight toys that have hit retailer's shelves.
As HIT Entertainment is wholly owned by US giant toy manufacturer Mattel, their Fisher Price division makes Mike the Knight toys for all of the world except the UK and Japan. These toys were launched in the US and Canada in 2013, with other countries stocking them at various times after this.
HERO PRODUCTS

DISTRIBUTORS

RECOMMENDED RETAILERS

Amazon
The world's most famous online retailer sells an unparalleled selection of toys.
Buy Mike the Knight toys now >>

eBay Toys
The 'World's Online Marketplace' offers an unprecedented selection of toys.
Buy Mike the Knight toys now >>