Djeco Toys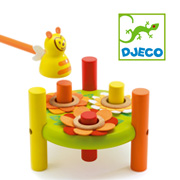 With their headquarters in Paris, Djeco is a French toy company that produces an eclectic but inspiring range of products - many of which fit into the "Creative" toy category.
The beautiful pull-along range of Djeco toys represent their excellent wooden toy collection which manages to strike the perfect balance between being hip and retro. These products are made from solid wood and are decorated with completely non-toxic, child-friendly paints. The same is true of Djeco's excellent wooden jigsaw puzzles that feature characters such as Oscar the Pirate, Misty Grey and Rose the Princess.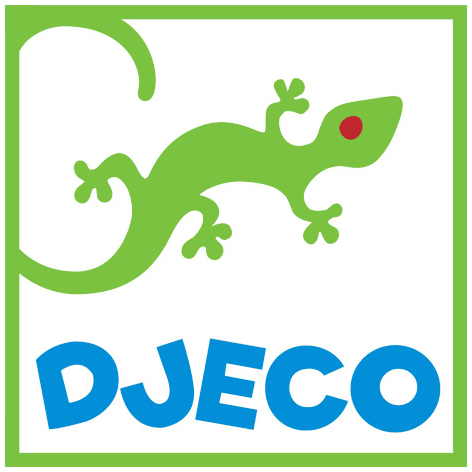 Many Djeco toys have an educational slant - and this is particularly true of their wooden magnetic letters and Tactilo Loto game. Where Djeco really excel though, is with their creative toys. This includes everything from puzzles to felt tips to stencil sets. We particularly love the Volu Animal Puzzle which involves the assembly of seven different jungle animals which are each made up of four pieces. Children can then mix and match the different parts to make totally new animals! Search for this and other Djeco toys on the websites of the recommended retailers shown below.
RECOMMENDED RETAILERS

Amazon
The world's most famous online retailer sells an unparalleled selection of toys.
Buy Djeco toys now >>

Crafts 4 Kids
Online retailer of creative, educational, wooden and activity toys.
Read more about Crafts 4 Kids >>

Giddy Goat Toys
A traditional independent toy shop with online sales of toys from popular brands.
Read more about Giddy Goat Toys >>