PJ Masks Toys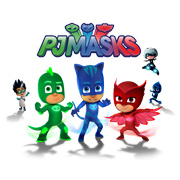 US toy supplier Just Play won the licensing battle to create a range of toys based on popular kids TV show PJ Masks. Created by Entertainment One (the company behind Peppa Pig), the series is aired on Disney channels throughout the world. The President of Just Play, Geoffrey Greenberg said; "We look forward to bringing fans everywhere a wide range of toys that will allow them to extend the action-packed adventures of the series well beyond the TV screen."

Based on the French series of books known as Les Pyjamasques by Romuald Racioppo, the show features the main characters Greg, Connor and Amaya. Although appearing to be perfectly normal kids by day, the onset of night time gives their special bracelets amazing super powers allowing them to don their pyjamas and turn into their alternative identities - Gekko, Catboy and Owlette.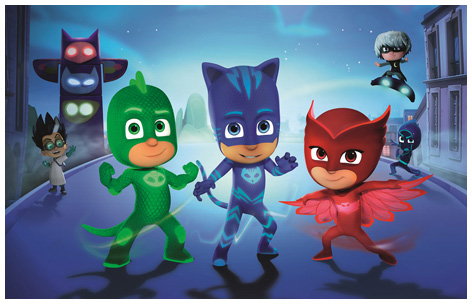 Fans should look out for PJ Masks soft toy characters, collectable figures, role play outfits and accessories as well as games, jigsaws and play sets. The company also promises a selection of play vehicles and action figures, some of which feature spoken phrases from the show and plenty of working features.
DISTRIBUTORS
RECOMMENDED CATEGORIES

Character toys are popular as TV series and films attract spin-off products.
Visit the Character category >>