Paddington Bear Toys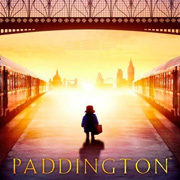 Paddington's very own movie hit the big screen in November 2014. Plenty of suppliers ramped up their portfolios of Paddington Bear toys, games, playsets and kids accessories to take advantage of this exciting event. Created in 1958 in the first of a series of books written by Michael Bond, Paddington Bear is easily recognisable by his trademark hat, bashed up suitcase, duffle coat, and of course his well-known love of marmalade sandwiches.
The Paddington film by StudioCanal is a mixture of live action shots and CG images of Paddington himself, with a storyline taken from the whole series of books. Actor Ben Wishaw voices Paddington, whilst other famous film stars like Hugh Boneville, Julie Walters, Jim Broadbent, Peter Capaldi, Nicole Kidman and Michael Gambon all have major voice parts of other characters.
In addition to their classic Paddington stuffed toys, Rainbow Designs created a preschool Adventurous Bear range. This features jigsaw puzzles, Paddington bean toys and a big plush Paddington in an open fronted box. They also have Paddington bean toys as well as a wooden clock and dominoes all featuring this much loved and iconic character. A feature plush toy known as Talk To Me Paddington has a voice recorder built in so that young children can record their voice and Paddington can repeat it back!
The character also appeals to very young children as demonstrated by Rainbow's 'Paddington for Baby' collection. Featuring smaller soft toys with softer colours the range also includes a comforting blanket as well as a ring rattle and an activity cube. Build A Bear Workshop also launched a Paddington Bear that can be customised with a series of different outfits and accessories.
Keyrings, money boxes, suitcases, puppets, mugs and picture blocks are just a few of the hundreds of Paddington Bear products available in retail stores and through online seller's websites. Parents can also purchase birthday party themed cups and plates as well as sticker and colouring books. There's no doubt that Paddington Movie created a huge upsurge in demand for all Paddington products.
HERO PRODUCTS
DISTRIBUTORS

RECOMMENDED RETAILERS

Amazon
The world's most famous online retailer sells an unparalleled selection of toys.
Buy Paddington toys now >>

Junior Bambinos
Junior Bambinos is an online baby and toddler store selling a wide range of children's wooden toys, furniture and gifts.
Read more about Junior Bambinos >>

Rutland Bears and Gifts
Traditional teddy bears, soft toys, baby toys and gifts from renowned toy makers.
Read more about Rutland Bears and Gifts >>
Wooden Toy Shack
Specialises in wooden toys for the under fives.
Read more about Wooden Toy Shack >>