Talk To Me Paddington
No customer reviews yet. Be the first.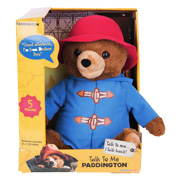 Paddington Bear is one of those everlasting characters whose appeal seems to bridge across several generations of children and their families. Rainbow Designs are the experts at creating adorable soft toys and their Paddington ranges are no exceptions.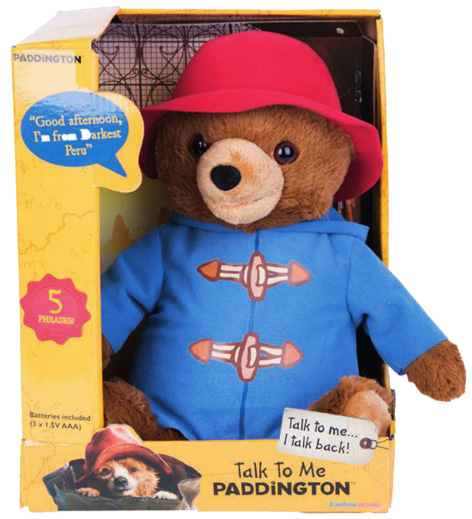 Always dressed in his trademark blue duffel coat and red hat, 'Talk to Me Paddington' is every little child's dream soft toy. Warm and cuddly, this jumbo version plush toy actually speaks five different phrases - featuring of course the famous one; 'Good afternoon, I'm from darkest Peru'!
As if that wasn't enough, children can use the voice recording function and listen to Paddington speak their phrases back to them. Rainbow Designs also make a series of other Paddington Bear soft toys for all ages from eighteen months old.