Messy Goes To Okido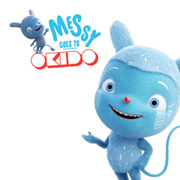 First shown on CBeebies in 2015, Messy Goes To Okido is a charming science-based TV show made with a combination of live action and 2D animation. Main character Messy Monster is voiced by Adam Buxton, best known as an English comedian and writer. Messy's best friends are Zoe and Felix as well as the trio of scientists known as Zim, Zam and Zoom!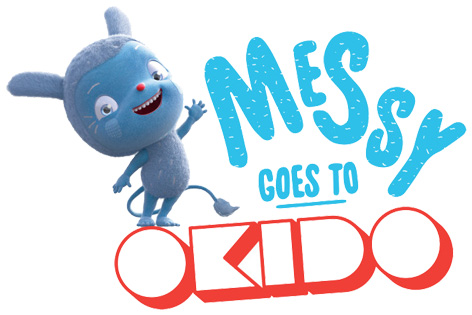 All of these characters form the centrepiece of the plush toys being made by Golden Bear. The company's designers are experts at translating what you see on the screen into gorgeous products that every little fan of the show will want to own. Watch out for huggable soft toys, talking feature plush and of course a selection of collectable figurines and playsets.
Katherine Pierce, senior licensing and marketing manager at Golden Bear said: "With fantastic stories, engaging concepts and programme content, Messy Goes To Okido will form a natural extension to our expanding portfolio for 2016".
DISTRIBUTORS

RECOMMENDED CATEGORIES

Character toys are popular as TV series and films attract spin-off products.
Visit the Character category >>

Find traditional stuffed animals and plush toys fitted with electronics here.
Visit the Soft category >>