Triqo Toys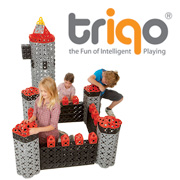 Originally consisting of just two basic shapes – a square and a triangle – the unique Triqo construction system was so easy to use. Distributed by Ark DIY, kids aged 5 and over can build amazing models in no time at all using the unique and easy to use clip system on every edge.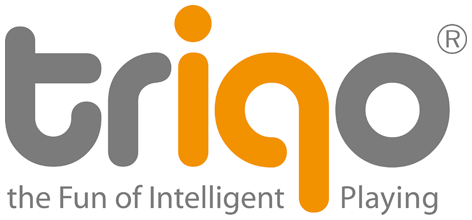 Available in a variety of box and packet sizes (starting with the 10-piece booster packs which make brilliantly affordable gifts) Triqo enables kids to build towers, pyramids, castles... or almost any shape a child can imagine! Small starter sets of 50 pieces are complemented by boxes up to 600 pieces in quantity. These are ideal in school classrooms when children can let their imaginations run riot.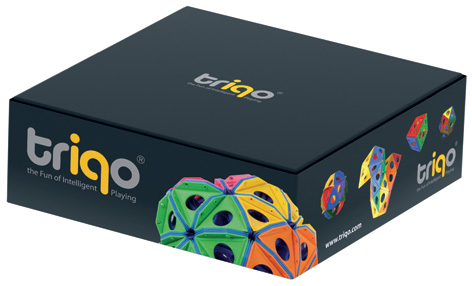 Ten different colours make up the Triqo spectrum, and the super tough flexible material can even be left outdoors with no negative effect.
Triqo Deco packs were introduced in late 2012 to enable kids to customise their creations still further. These decorative squares and triangles come in 10 eye-catching colours to help make your Triqo masterpiece even more spectacular.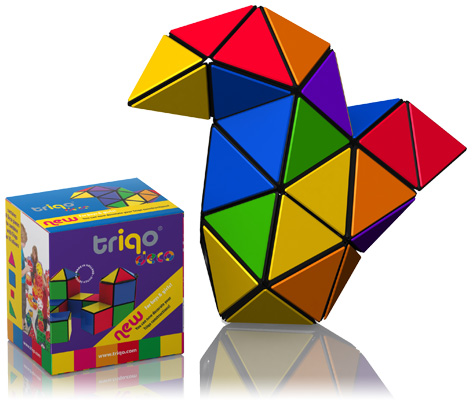 Redesigned in 2014 to incorporate more pieces, Triqo evolved into a series of sets with a maximum of nineteen different shaped elements. Kids can build a series of different vehicles like planes, racing cars, dinosaurs and even animals without the use of any nuts and bolts. The rods, wheels, hinges and arches simply snap together for a perfect fit. Full assembly instructions are included in every set.
HERO PRODUCTS

DISTRIBUTORS

RECOMMENDED RETAILERS

Amazon
The world's most famous online retailer sells an unparalleled selection of toys.
Buy Triqo toys now >>