CBeebies Bugbies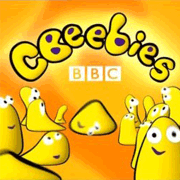 Fans of CBeebies TV shows are familiar with the gorgeous little yellow iconic Bugbies that feature on the TV channel and across the website. They're brought to life by Golden Bear in a series of toys for the younger preschool TV shows audiences.
With no less than eight different styles to collect in the Chatty Bugbies range, kids will have a job choosing which one is their favourite! Arty Flippity and Party Squidge are the Giggling Bugbies. They incorporate many different sounds, all of which are highly amusing to hear! Top of the range is the Sweet Dreams Bugbie and Squidge that sways and glows, all the while playing the CBeebies night time tune.
All the Bugbies are made from super-soft plush fabric and are perfect for cuddling whilst watching your favourite shows. Additionally, Golden Bear supply some fun games, all featuring the famous Bugbies characters. These include the Sorting Puzzle, Toppling Bugbies stacking blocks game, a version of Dominoes and the Pick 'n' Place Sorting Puzzle that features big wooden pieces.
HERO PRODUCTS

DISTRIBUTORS

RECOMMENDED RETAILERS

Amazon
The world's most famous online retailer sells an unparalleled selection of toys.
Buy CBeebies Bugbies now >>