Flipsies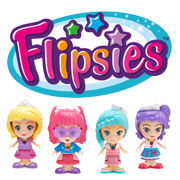 With no less than eight colourful characters to choose from, Flipsies by Vtech are every little girl's new best friends. Featuring Jazz, Clementine, Styla, Grace, Carina, Lexi, Eva and Sandy, these gorgeous little 2-in-1 dolls open up an interactive world of fun and games. Each one features Vtech's unique MagicPoint Technology that enables the girls to chat with each other as well as interact with the different sets.

Each Flipsie transforms from her everyday style to into an almost different character thanks to a change of clothes, hair and accessories. Flipsies really come into their own when paired with their unique playsets that also interact with all the others!
We're really impressed with Jazz's Convertible Car that turns into a rock star stage with the flick of a button. Sandy has her very own House that transforms into an ocean cruising liner, whilst Grace's garden can magically turn into a horse and carriage. Smaller sets include Eva and a Scooter, Grace and her Throne, Sandy and her Surfboard or Clementine and her Cake Stand.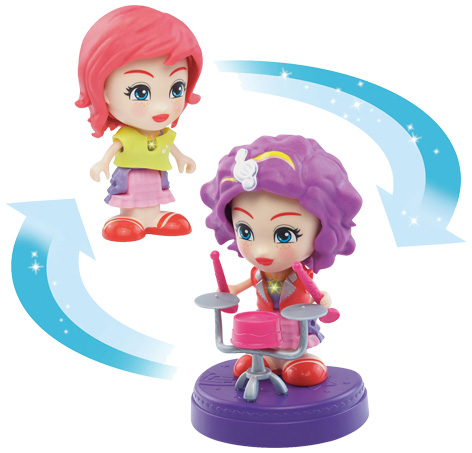 Designed for girls aged 4 to 7 years old, Flipsies even have their own website that updates news on a regular basis as well as featuring online games that feature all the kid's favourite characters.
RECOMMENDED RETAILERS

Amazon
The world's most famous online retailer sells an unparalleled selection of toys.
Buy Flipsies now >>