Zhu Zhu Pets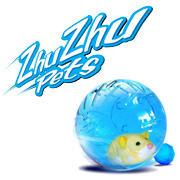 Introduced in 2009 (and originally called Go Go Pets in the UK) Zhu Zhu Pets are another terrific example of the innovative thinking that brought items like Tamagotchi to the market place. Certainly their popularity was evident over Christmas 2009 when virtually every store in the country sold out of them!

These personal pets are programmed to behave almost like the real thing. Zhu Zhu Hamsters love being picked up and having their soft plush fur stroked, and will run around on the floor making funny squeaking noises as they go!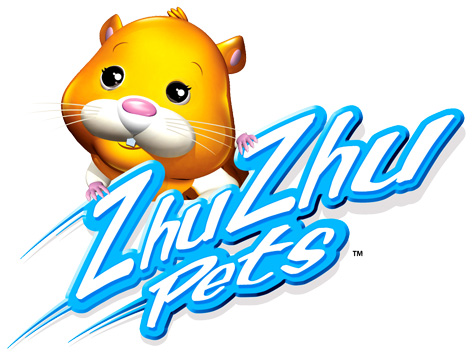 Zhu Zhu Pets are available in four different colours and they also have terrific names – Mr Squiggles, Pipsqueak, Num Nums and Chunk. Each one has their own personality and they are just as happy playing on their own or in groups. There's a great range of accessories to fit with Zhu Zhu Hamsters - a surfboard & sleep dome, skateboard & U-turn tube, spiral slide & ramp, car & garage plus a wheel & tunnel. If these aren't exciting enough, 2010 launches included the Hair Salon and Kung Zhu Hamsters.
The ultimate Zhu Zhu Hamsters Fun House Deluxe set can be added together with all the other smaller play sets to create a massive play environment where Num Nums, Pipsqueak, Chunk and Mr Squiggles can spend all day chasing eachother!
At the end of 2011 Character Options launched the amazing Xia-Xia Hermit Crabs. These cute little crustaceans have a realistic sideways walking movement, and can be used in a series of underworld playsets. Little girls were happy when Zhu Zhu Ponies were launched, as they could brush and care for their long manes and tails. Playsets include the Pony's Horse Houses that can be combined to make an extra large stable.
RECOMMENDED RETAILERS

Amazon
The world's most famous online retailer sells an unparalleled selection of toys.
Buy Zhu Zhu Pets now >>