Crashlings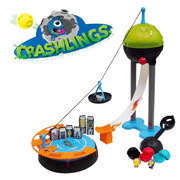 With over 150 different variations to collect, Crashlings are a series of galactic explorer toy models that crash around the universe landing on different planets and meteors. Described as "Meteor Mutants from Outer Space" their mission is to help keep inter-galactic peace, but often they have to confront new enemies. Distributed by Vivid in the UK, a selection of 4 or 10 pack sets containing monsters, aliens and dinos also do battle with insects and sea life creatures.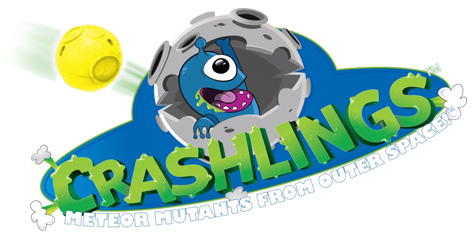 Each little Crashling is kept inside its own protective pod that pops open as soon as they land! Various playsets include the iconic Spaceship that transports the characters around the planets and out into space.
Even more impressive is the Catapult City Playset. This can be played with in two ways using either the chute or the zip-wire to launch the figures into buildings or even each other! Three Meteors and three Crashlings are included in every set.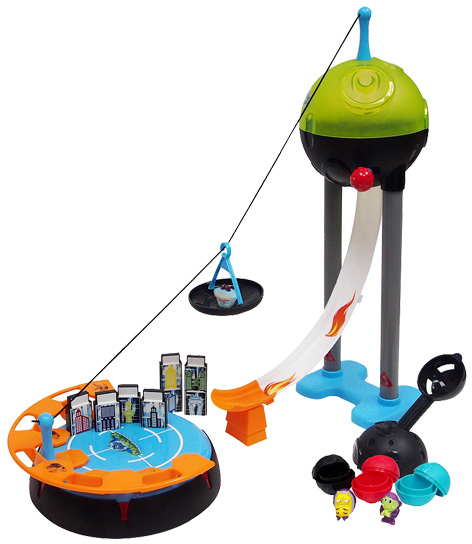 As playground swapping crazes go, they don't get much bigger than this! Some characters are ultra rare and can offer up significant bragging rights as well as high value in bartering negotiations.
RECOMMENDED RETAILERS

Amazon
The world's most famous online retailer sells an unparalleled selection of toys.
Buy Crashlings toys now >>