Henry Hugglemonster Toys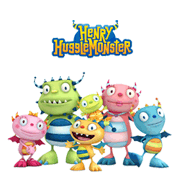 The Henry Hugglemonster animated TV show for preschool youngsters is a big hit with all Disney Junior fans. Based on the book "I'm a Happy Hugglewug" by Niamh Sharkey, the idea of the series is teach kids not to be afraid of monsters.
Toy manufacturer Golden Bear know an opportunity when they see one and quickly snapped up the licence to make a range of Henry Hugglemonster toys. Released in Spring 2014, all the popular characters were made into a selection of different size soft toys, some with extra features like realistic sound effects.
Apart from Henry, there's also plush toys of Daddo and Momma (Mum & Dad), as well as brothers and sisters Ivor, Summer and Cobby. Other toys include playsets that feature iconic scenes from the TV show.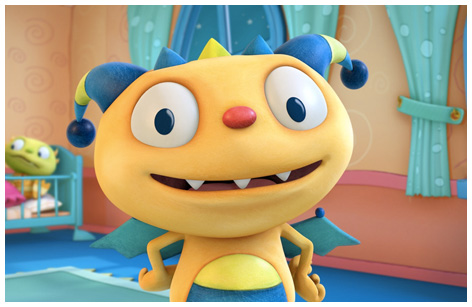 Several well know actors and actresses are featured making guest voice overs in the shows. Listen out for Geri Halliwell, Brian Blessed and Brenda Bleythyn amongst others.
Christine Nicholls, the director of product development and vice chairman of Golden Bear, said: "This is an incredibly exciting development for the Golden Bear portfolio. Henry Hugglemonster is a great Disney property and a perfect match for our own company ethos."
HERO PRODUCTS
DISTRIBUTORS
RECOMMENDED RETAILERS

Amazon
The world's most famous online retailer sells an unparalleled selection of toys.
Buy Henry Hugglemonster toys now >>