Trash Pack Toys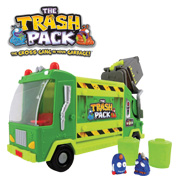 First launched in 2012 and distributed by Flair, The Trash Pack is a series of collectable Trashies characters. They soon caught the attention of little boys all over the country with the combination of gross looking characters, even grosser names and the fact they lived in a dirty underworld!
With over 150 different figures to collect, the ranges are constantly refreshed with new and even more gruesome and sticky gangs! Extreme names like Smelly Fish, Slop Corn, Grott Dog and Stench Fries feature through all the ranges - and the launch of Series 4 figures in 2013 introduced two more ghastly gangs known as Food Of The World and Trash Toys.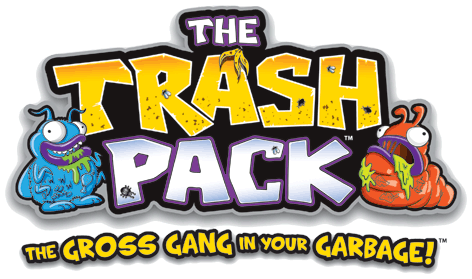 Fans of these particularly unsavoury characters are over the moon to know they can also own the ultimate playset known as Trash Mountain which features an extraordinary waste disposal system. At a slightly lower price point is the Trash Pack Dump Truck with folding sides, a set of bins and a rear end dumping mechanism. Kids also love the Street Sweeper playset with its rotating front sweeping brushes and rear mounted bin storage area.
Every kid loves playing games - and with the Trash Pack Scum Drum game little boys are in their grossest element! By launching any of their Trashie collection at the bin they score points for hitting their target, or lose the game if the characters land in the vile drum!
HERO PRODUCTS

DISTRIBUTORS
RECOMMENDED RETAILERS

Amazon
The world's most famous online retailer sells an unparalleled selection of toys.
Buy The Trash Pack toys now >>