Explore Your World Toys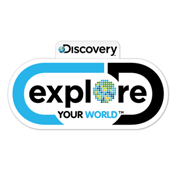 With a target market of 6-12 year old kids, Explore Your World was launched by Discovery Communications, the owners of TVís popular Discovery Channel. With a deliberate marketing strategy avoiding a series of characters, the toy range is developed by Oregon Scientific who design innovative products for inquisitive kids. Always seeking items with a slant towards modern technology, Oregonís SmartGlobe has been selected as a great example of original thinking and design.
The Explore Your World ranges include toys with science-based themes including spy toys, construction sets, role play toys and a series of collectables. These items are joined by games and puzzles, outdoor toys and electronics as well as book and magazine publishing. By focussing on products that provide kids with a genuine learning experience, Explore Your World is destined to expand the educational offering to this important age group.
RECOMMENDED RETAILERS

Amazon
The world's most famous online retailer sells an unparalleled selection of toys.
Buy Explore Your World toys now >>