Squinkies Toys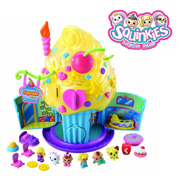 Having been a major toy phenomenon in the USA, Squinkies toys are available through selected UK retailers too. Children from 5 to 15 are massive fans of these tiny little toys. They can either sit happily on a pencil top or can be played with as part of a larger play environment.
Supplied in packets of varying quantities, the cute little Squinkies are highly collectable and swappable. There are hundreds of different characters to collect - and some much rarer than others! Squinkies can be used to make jewellery such as bracelets - and the playsets enable them to be used in many different environments. Some of these include Cupcake Surprise, Gumball Playhouse and Palace Surprise.
Naturally kids need way of carrying around their valuable Squinkies collection, and an assortment of carry cases and organisers are tailor made for the task. Kids will also want to watch out for Squinkie Doos - just like Squinkies but with a wonderful head of hair! A Salon and Spa set accompanies these popular characters who get covered in bubbles and come out with a variety of hair styles. Constant product development means Squinkies collectables are often being refreshed with new designs and colours.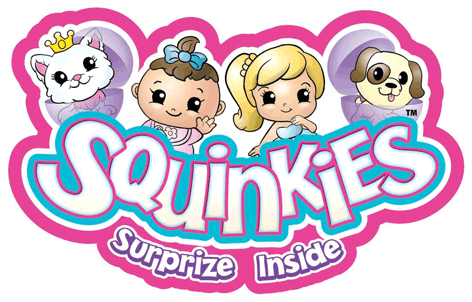 RECOMMENDED RETAILERS

Amazon
The world's most famous online retailer sells an unparalleled selection of toys.
Buy Squinkies toys now >>