Little Tikes Toys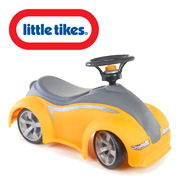 Probably best known for their selection of huge plastic outdoor play equipment, Little Tikes are one of the leading companies in the innovative design and moulding techniques for this type of toy. The Cozy Coupe with its curved yellow roof and front castor wheels was an instant hit when launched, and millions have subsequently been sold worldwide. Other Little Tikes ride on cars and vehicles include a Pick Up Truck, Princess Cozy Coupe and the popular Spray & Rescue Fire Truck.
The bright colours, chunky sections and attractive design of all their products has helped Little Tikes become a parentís favourite supplier when looking for safe and long lasting play equipment for their kids. Climbing frames, swings and slides are just some of the best selling summertime toys, as well as a terrific range of pools and sandpits. The Jungle Climber is one of the most popular with its crawl through spaces, a net to reach the upper deck and a terrific wavy slide to get back down and start all over again! Other favourites include the Tropical Playground, the Double Decker Super Slide and the Little Tikes Playhouse.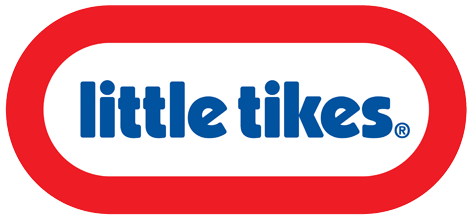 Kidís beds themed on Thomas & Friends or Cosy Cottage liven up any boys or girls bedroom and with the Double Easel, the Adjust Ďní Draw Table and the Rainbow Chairs all moulded the Little Tikes way, you can almost furnish a house! Infants and preschool kids arenít forgotten however, and with the popular Tap-A-Tune Xylophone, Tap-A-Tune Piano and the Pop Tunes Big Rock Guitar, the kids can get together with their friends and make their own style of music!
Role play has long been recognised as an important part of kidís development, and Little Tikes toys all help in this process. One of the best products has to be the Double Up Kitchen & Laundry Centre with its pretend fridge, ovens, microwave, washer and dryer. On sunny days the Get Out íní Grill barbecue is a firm favourite followed by the Little Tikes Cook Around Sounds Kitchen.
What little child hasnít experienced the thrill of riding on a rocking toy? Little Tikes make a great selection to choose from including the Rocking Horse in a choice of colours, the Rocking Scoot Motor Cycle or even the popular Rock Ďní Scoot Zebra with a detachable rocking base. Big and bulky Little Tikes products can normally be delivered straight to a customerís home for easy assembly and near instant play.
HERO PRODUCTS
DISTRIBUTORS
RECOMMENDED RETAILERS

Amazon
The world's most famous online retailer sells an unparalleled selection of toys.
Buy Little Tikes toys now >>