Zoob Toys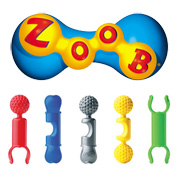 Produced by the USA-based toy company, Infinitoy, Zoob is the innovative modelling system that consists of moving parts that snap, pop and click together. As well as being great for problem solving and dexterity, Zoob toys encourage children to be creative and to use their imagination to invent new and exciting creations. With pieces that join together to rotate, extend, spin and much more, there is an unlimited number of possibilities of what kids can create. Think dinosaurs, vehicles, critters and animals just for starters!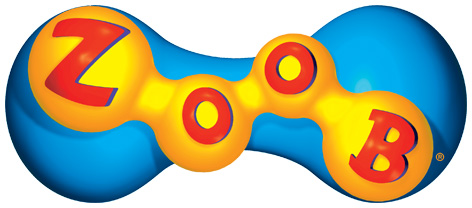 Enjoyed equally by boys and girls, Zoob toys offer great open-ended play opportunities, because unlike many models, Zoob toys can be played with after construction rather than just looked at! Whilst hints and suggestions are included in all packs to help kids get started, the real aim of the toy is to encourage children to think about the creative possibilities of the pieces - and to not just rely on replicating ideas that already exist.
DISTRIBUTORS

RECOMMENDED RETAILERS

Amazon
The world's most famous online retailer sells an unparalleled selection of toys.
Buy Zoob toys now >>