Kate and Mim-Mim Toys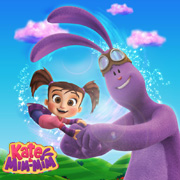 Preschool children love the CBeebies show Kate & Mim-Mim. This follows the escapades of Kate, a resourceful little girl who, with her toy rabbit Mim-Mim, journeys to the make-believe world of Mimiloo. This is where Mim-Mim comes alive as a larger-than-life big bunny friend.
In every episode, Kate and Mim-Mim together with their collection of enchanting friends discover thrilling new places and set off on new adventures. These are all in the hope of solving a perplexing problem Kate that has come across in the real world.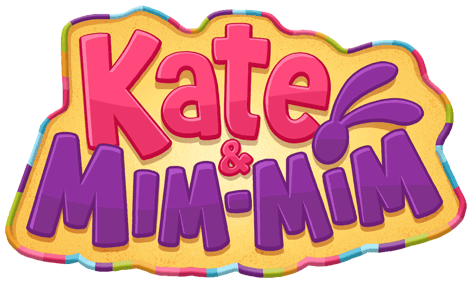 Whilst toys of these two lovable characters are still in the planning stages, US based supplier Just Toys was awarded the licence to design and create toys for the US and Europe. Geoffrey Greenberg the Co-President of Just Toys said, "Kate & Mim-Mim's colorful cast of characters and awe-inspiring environments will make for an engaging line of toys. We are thrilled to be the toy partner who gets to bring this enchanting series to life through products that encourage imaginative play." European distribution will be handled by the Spanish based Giochi Preziosi Group

Fans of the show can be sure that the two lead characters will translate into some super soft toys with lots of fun appeal. Little girls love Kate especially. Her smiley face, pink top and bunches hair style will make one of the most gorgeous dolls around. Mim-Mim is such an interesting character that the toy supplier will have their own fun translating his transforming features into a series of interesting products.
At the same time, Penguin Young Readers announced that they were onboard as a licencee to create sticker books, story books and e-books based on Kate and Mim Mim's adventures.With a second TV series authorised by Fremantle Media Kids & Family Entertainment for full production, the future looks bright for this engaging children's programme.
RECOMMENDED RETAILERS

Amazon
The world's most famous online retailer sells an unparalleled selection of toys.
Buy Kate and Mim-Mim toys now >>