Frooglies Toys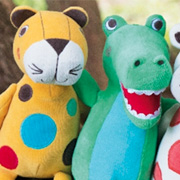 Popular kids clothing brand Frugi, best known for their wild and wonderful fabric designs, expanded into the world of toys in 2016 with their gorgeous ranges of Frooglies soft and cuddly toys. By using 100% organic velour material, little hands just love the texture and feel that these plush gifts provide.
Three animal characters in the opening launch include Doodle, Giggles and Dash. Co-founder Lucy Jewson said; "We have had such fun creating our Froogli characters. It has been a wonderful experience for the design team to be able to bring our characters to life and we are all looking forward to seeing how this collection will develop."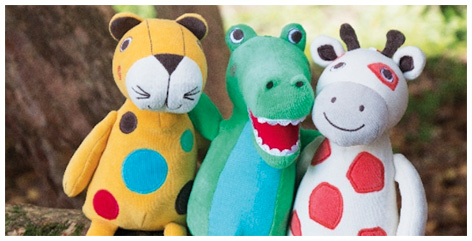 All the plush toys are stuffed with recycled polyester, and each one also features a 'crinkly' sensory piece of material to enhance the play value. Parents can also buy their children matching Frooglies outfits like dresses, tops and rompers.
RECOMMENDED CATEGORIES

Find traditional stuffed animals and plush toys fitted with electronics here.
Visit the Soft category >>