UKIC
(1 review)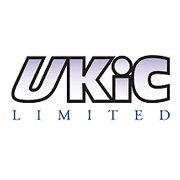 Address
68 Derby Street, Manchester, M8 8AT
Telephone
0161 828 5070
Contact
Send an email to UKIC Trade Supplier now >>
About
UKIC Ltd is a Manchester-based leading trade supplier of mainly soft toys. All UKIC items conform to the highly respected EN-71 safety guidelines, and they can also create specially made products to customer's specific design, subject to the minimum quantities required for a unique manufacturing run.
Their 'Cuddles Time' brand includes 'Truffles the Bear' character, as well as several others that can be supplied all over the world. Some of the wholesale ranges of soft toys, teddy bears, plush toys and baby toys are very large, and are as big as a child or small adult. 'Love Bugs' are another of UKIC's unique characters which includes a terrific selection of kids bags and purses. 'Wicked N Wild' takes all the children's favourite wild animals such as lions, tigers, zebras and leopards, and creates them into appealing soft animals with great expressions and realism that makes them instantly recognisable.
'Baby Cuddles' soft toys are for the very young children, and many of them include a lullaby or rattle within the design. Mainly supplied in pastel colours, they are sure to appeal to the customers who purchase them. The toy trade supplier, UKIC, is always happy to hear feedback from customers, and welcome any comments on any of their ranges or products.
UKIC Trade Supplier is a specialist toy wholesale supplier based in Manchester.