Toyday Traditional & Classic Toys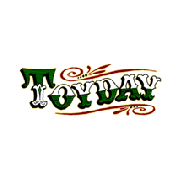 Head Office Address
71 High Street, Totnes, Devon, TQ9 5PB
Telephone
01803 530163
Website
www.toyday.co.uk
About
Toyday is a small chain of independent shops in Totnes in Devon and Looe in Cornwall. This business is a real treasure trove, where you will be guaranteed a trip down memory lane and find all the toys you used to play with as a child such as spinning tops, flick books and balsa wood gliders. Toyday's comprehensive website opens up their huge ranges to customers all over the UK who may not live near one of their West Country shops.
Their classic toys still hold the same play value as they did all those years ago, and they offer a perfect opportunity to drag the kids away from their games consoles and use their imagination. Be inspired by something different from their collection of traditional and classic toys for all ages.
Customers will find wooden toys for their babies and toddlers, right through to some fantastic retro gifts and games for adults. Some examples from this Devon and Cornwall based company include their superb collectable wind-up tin plate toys. Customers are invited to browse Toyday's wide range of traditional and classic toys online and rediscover all the toys they thought no longer existed, as well as the timeless classics and collectable toys for all ages.
The head office of Toyday Traditional & Classic Toys is located in Devon.