Whirligig Chichester
No customer reviews yet. Be the first.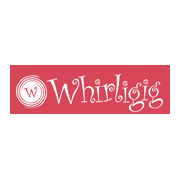 Address
62 South Street, Chichester, West Sussex, PO19 1EE
Telephone
01243 931402
Website
https:www.whirligigtoys.co.uk
About
Whirligig is an independent toy shop located at the centre of Chichester, just down from the market cross on South Street. Specialising in 'things to make and do', there is a unique collection of arts & crafts products that include sewing sets, origami kits, construction and model making sets alongside traditional toys and games.
The business focuses on small and unusual suppliers to ensure that there is always something new to find in the shop. Favourites include Djeco with their wonderful range of beautiful and detailed design sets, plus Timberkits with their fantastical wooden automata that sit in the shop window and entertain passers-by in the street.
As winners of the 'Let Toys Be Toys' award, Whirligig has something for everyone with knowledgeable staff who are there to help you find the perfect gift. They also have a website with some of the favourite products available to buy online. This shop is a real find and will draw you back time and time again. Sister shops are located in Brighton, Canterbury and Tunbridge Wells.
Whirligig Chichester is a Chichester toy shop that specialises in arts & crafts.