Whirligig Tunbridge Wells
No customer reviews yet. Be the first.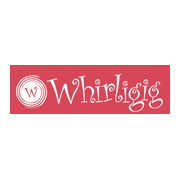 Address
90-92 Mount Pleasant Road, Tunbridge Wells, TN1 1RT
Telephone
01892 532112
Website
https:www.whirligigtoys.co.uk
About
Located on Mount Pleasant Road in Tunbridge Wells, Whirligig is an independent toy store that specialises in things to make and do. Their wonderful selection of toys and games are designed to get children thinking and having fun.
Everything from origami, sewing, construction and model making is included, with staff on hand who know all about the products and what will be just right for your special gift. The business was the first to be awarded an accolade from consumer action group 'Let Toys Be Toys' for their store's gender neutral signage and layout.
Whirligig has a unique collection of products that covers all ages. Favourites include the Djeco range with fantastic design and detail. Customers love the Timberkits range of wooden automata that proudly sit in the window and entertain the street with fantastic movement.
By finding new and small producers, Whirligig has a website where you will be able to find some of the most popular products. This is now one of four shops in the South East, with sister shops in Brighton, Chichester and Canterbury.
Whirligig Tunbridge Wells is a Royal Tunbridge Wells toy shop that specialises in arts & crafts.