Conscious Craft
No customer reviews yet. Be the first.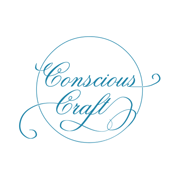 Address
Unit 4, Springhill Orchard, Weirwood, Forest Row, East Sussex, RH18 5HT
Telephone
01342 825200
Contact
Send an email to Conscious Craft now >>
About
Conscious Craft in the village of Forest Row in East Sussex, offers natural toys and craft materials that inspire children to do what they do best - create and play. They know that if you give youngsters excellent quality toys and craft materials they will create and play with lovely things that will often last a lifetime.
Children live in a rich, imaginative world and love to create. Parents can help them bring that world to life with tactile wooden toys and cuddly organic dolls. Genuine tools such as the vivid and unique colours in natural plant dyes, the versatility of organic wool felt and pliable, warming beeswax modelling clay are just a few of the things that help them.
Conscious Craft's brands include Grimm's, Wooden Story, Stockmar, Okonorm, Lyra, Seedling, and Button Bag as well as Natural Earth Paints and Face Paints. They have carefully selected several ranges of natural toys, modelling clay, pencils, paints, paper and wool to be free of toxins to minimise any impact on the environment. These products are so good for you, your little ones, and the planet Earth too.
Conscious Craft is an East Sussex toy shop that specialises in arts & crafts.