Toys Games Gifts
No customer reviews yet. Be the first.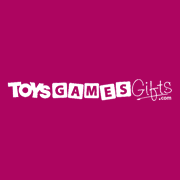 Address
Unit 4, 3 South Hill Road, Bromley, London, BR2 0RL
About
As a specialist online seller, Toys Games Gifts have a terrific selection of branded and character toys and gifts for all ages.They also have some fun and funky gadgets that will amuse friends and family for hours. With some great character brands, they have huge ranges of toys to choose from. If you're looking for Bratz, Dr.Who, In the Night Garden, Indiana Jones, Star Wars, Transformers or Top Trumps, Toys Games Gifts are sure to have everything you need, and more!
For younger children they have Brio trains, Fur Real Animals, and Fisher Price toys, and for the slightly older kids there's some great radio controlled cars, off roaders and helicopter models, as well as Meccano sets. The range of games, both traditional and electronic is amazing, including the highly desirable Nintendo Wii. If jigsaw puzzles are on your shopping list, Toys Games Gifts have a huge selection to choose from.
If you're not sure what to buy, then purchase some gift vouchers that can be exchanged online, or else check out someone's wish list and buy something from that. Try out some experience and adventure days for those friends or relatives who are always difficult to buy for - who wouldn't like a Ferrari Thrill Day out?
Shopping is safe and secure with the use of encrypted servers, and payment can be made by most major credit or debit cards.
Toys Games Gifts is a Bromley toy shop that specialises in board games.