Trampoline Warehouse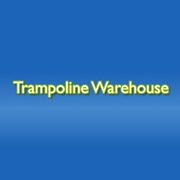 Head Office Address
Bradley Mill, Bradley Lane, Newton Abbot, Devon, TQ12 1LZ
Website
www.trampoline-warehouse.co.uk
About
As one of the UK's largest online trampoline stores, Trampoline Warehouse has an extraordinary selection of trampolines in many different sizes. These are manufactured by several specialist suppliers and sized from 8 – 16 feet in diameter with almost every size in between. Trampoline Warehouse can supply a trampoline to suit almost any spare garden space, however small.
With safety being of paramount consideration for little bouncers, all circular and rectangular trampolines are sold complete with an enclosure and safety netting surround. In addition, Trampoline Warehouse includes free ladders, covers and special tools for spring tensioning, as well as offering free next day delivery throughout most of the UK. These great deals are available all year round.
Acrobat, Boing and AirTech are three of Trampoline Warehouse's popular brands along with Kanga and Leapfrog. Each trampoline is pictured on their website with an extra large image as well as a comprehensive description. This includes maximum user weights for each model, number of springs, mat diameter and frame construction specifications. Spare parts are easily obtained and range from handy shoe bags and anchor kits to spare springs and tents to convert any trampoline into an exciting hideaway
The head office of Trampoline Warehouse is located in Newton Abbot.