PDK Toy Shop
No customer reviews yet. Be the first.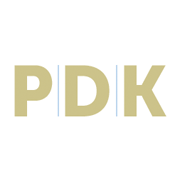 Address
42 Teignbridge Business Centre, Cavalier Road, Heathfield Industrial Estate, Newton Abbot, TQ12 6TZ
Telephone
01626 437290
Website
www.pdk.co.uk
About
PDK is a family-run, online toy retailer based in Newton Abbot, Devon. The business previously focused on two separate areas – board games and puzzles, plus fundraising toys and accessories. PDK's new website combines both together to bring you to the highest quality toys and games in one easy-to-use store.
As a supplier of high quality fundraising products since 1979, PDK has decades of experience of providing first class and friendly customer service as one of the UK's leading fundraising supplies companies. They aim to provide charities, PTAs and other fundraisers with a wide range of supplies. These can include fundraising games, ready-made tombola games using quality soft toys and a wide range of pocket money toys including Santa's Grottos presents. They also sell collecting buckets, boxes and many other fundraising accessories.
However, PDK also offers a wide range of board games and puzzles for all ages and tastes, including from renowned brands such as Gibsons, Paul Lamond, Jumbo Games and Schmidt. They also sell products by Fantasy Flight Games, Rio Grande, Gigamic and many more. With a focus on delivering outstanding customer service, PDK is proud to have so many happy and loyal customers.
PDK Toy Shop is a Newton Abbot toy shop that specialises in pocket money toys.
---
Favourite suppliers
---
Favourite licences
---
Additional facilities
---
Association memberships:

---
Payment methods