Paul Lamond Games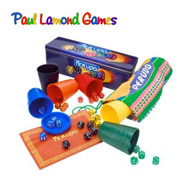 Established in 1984, Paul Lamond Games are passionate about providing great value games and jigsaw puzzles that educate and entertain, with ranges that cover all age groups.

Following the success of the hit series board games Gogglebox and Mrs Brown's Boys, Buzzcocks, based on the cult music show Never Mind the Buzzcocks, is a new addition for 2015. Also joining the family games line up that already includes favourites such as Perudo, Kerfuffle and QI is Rotten Apples. There's also a great range of after-dinner games called Haha Moustache and Houdini, the world's first escape challenge puzzle from Think Fun.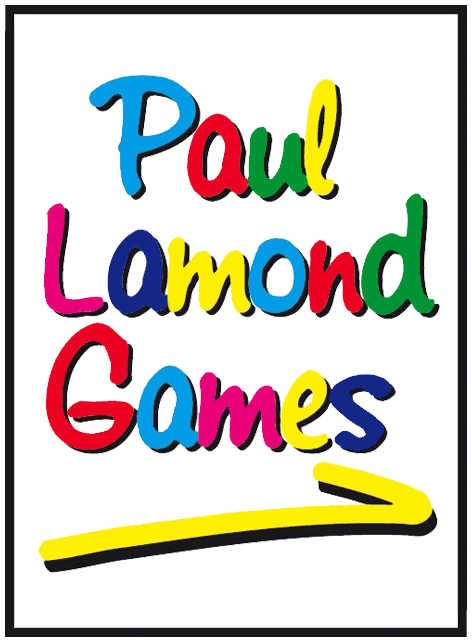 There is plenty of fun for the younger members of the family with great games such as It's a Chicken, What's Up, Don't Say It and The Story Telling Game. The junior line-up includes Skribbleheads (a fast-guessing blind drawing game) Squiggly Worms and Dalmatian Dominoes. An addition to the educational preschool Chimp and Zee range is the entertaining Spotty Botty game with animal noises. The aim of the game is to collect all the animals but not Spotty Botty!
Football fans can also shoot and score with exciting football-themed games, and puzzles. The Puzzle Ball is a collectable series of 3D puzzles for six of the country's top football teams; Manchester United, Liverpool, Chelsea, Arsenal, Manchester City and Celtic. Collectors will also be kept on their toes with the launch of two 500-piece jigsaw puzzles for each club, which depict key moments from that club's history.
Fans of the beautiful game like the launch of new additions to the internationally-successful Nanostad range of stadiums in 3D puzzles. Barcelona and Real Madrid join the star-studded line-up which includes some of the world's most famous stadiums such as Old Trafford, Emirates and Stamford Bridge.
Subbuteo, one of the world's most iconic sports games has 2014/15 kitted players for Manchester United, Arsenal Barcelona and Real Madrid.
Joining the Paul Lamond craft range of Crafty Kids puppets and Brain Noodles is a licensed range of paint by numbers for Thomas the Tank Engine, Dinosaur Roar and Rainbow Magic.
There's also three murder mystery puzzles based on the light hearted crime drama, Death in Paradise that is in its third series. A Death in Paradise Murder Mystery dinner party game is also launching.
LICENCES HELD BY PAUL LAMOND GAMES
RECOMMENDED RETAILERS

Amazon
The world's most famous online retailer sells an unparalleled selection of toys.
Buy Paul Lamond Games now >>

Babe-equip
Wide range of baby toys and nursery equipment including travel systems.
Read more about Babe-equip >>

PDK Toy Shop
The highest quality toys and games in one easy-to-use online store.
Read more about PDK Toy Shop >>