Character Online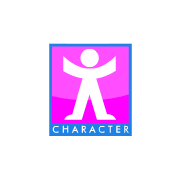 Head Office Address
2nd Floor, 86-88 Coombe Road, New Malden, Surrey, KT3 4QS
Website
www.character-online.com
About
As one of the leading UK suppliers of character toys, Character Online has some impressive licences. Their range of Dr Who toys is so comprehensive, they even sell action figures from the first of the new series. There's also some amazing scale models of Daleks, Cybermen, Tardis and other exciting creatures from the hit TV series. Dr Who is just one of several other important character toy ranges. There's High School Musical, Camp Rock, Peppa Pig, Postman Pat, Night Guardians, Scooby Doo and many more. Adapted from the original Stretch Armstrong is a great range of stretchy toys – get a friend to help you pull each end of Homer Simpson and see him stretch to three times his original size – he always shrinks back to normal!
Character Online have also developed some great animatronic toys that have fired the imaginations of kids worldwide. Try Robopet, Roboraptor or Roboreptile for some amazing examples of this new technology. GR8 is the brand name given to some superb art, craft and plush items. Starting with invisible ink pens, cup cake makers, a glitterator machine and sketch sets, there's something for kids of all ages. There's a section on the website devoted to hot new products, and sometimes there's some special offers with great savings.
A great feature of the website is a section for ordering spare parts for those little bits that have been vacuumed away. Online buying is easy, and with a low standard delivery charge it can make sense to do all your shopping in one place.
The head office of Character Online is located in Surrey.