Ebb & Flow Kids
No customer reviews yet. Be the first.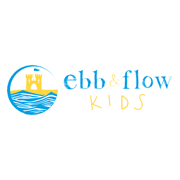 Address
Waterloo House, 23 High Street, Tenby, Pembrokeshire, SA70 7HD
Telephone
07812928195
Contact
Send an email to Ebb & Flow Kids now >>
About
Ebb & Flow Kids is an independent toy shop in the historic harbour town of Tenby on the Pembrokeshire coast. It is owned and run by business partners Becca and Melanie.
Becca, whose working history is in the children's retail sector, fronts the shop on Tenby High Street. Melanie, who has worked in manufacturing and mail order, takes the helm with Ebb & Flow Kids online. They are both passionate about play, and as small business owners it is their mission to provide customers with a memorable experience when shopping for their little ones.
Ebb & Flow Kids sells a wide range of toys, puzzles and games, both traditional and contemporary. They also stock a selection of children's books, clothing and gifts; all at competitive prices. They love traditional wooden toys for children and they stock many leading toymakers including Tenderleaf, Le Toy Van, Jumini, Djeco and Janod.
The business aims to offer toys for little ones that enhance cognitive development, encourage hand-eye coordination and develop young imaginations. They also offer a wide range of jigsaws and puzzles from well known brands such as Orchard Toys and University Games. Plus, they stock a selection of children's books from popular authors and illustrators Julia Donaldson, Axel Scheffler, Benji Davies, Tim Hopgood and Ed Vere.
Both the Tenby shop and Ebb & Flow Kids online feature a 'Create & Explore' range which offers arts and crafts supplies, knitting, sewing and origami kits. They also stock musical instruments from hand bells to a baby piano and banjo. The science and space range includes microscopes, crystal labs and massive magnets, to mobile solar systems, first telescopes and world globes.
If you have a new arrival, baby shower or Christening approaching, Ebb & Flow Kids stocks a range of gifts for new mums from East of India. Sensory toys, teethers and rattles from Rosa & Bo, Matchstick Monkey and Best Years. Baby clothing from UK brands Powell Craft, Toby Tiger, Blade & Rose and Angel Dear; plus handmade soft leather baby shoes from Inch Blue.
Ebb & Flow Kids have a range of Baby Gift Boxes, featuring carefully selected products, which are beautifully packaged in Kraft boxes with logo. The perfect new baby present. If you are looking for gifts for infants, they also stock a wide range of children's melamine tableware, with matching cutlery sets, drinking bottles, snack boxes, lunch bags, backpacks (with and without reins) and drawstring activity bags from British brands Tyrrell Katz and Rachel Ellen Designs.
You can shop for tabards and aprons, children's towels and soft furnishings, night lights and wall stickers, glow stars and storage cases; the choice is extensive. Along with all of the above, Ebb & Flow Kids also sells old favourites such as Playmobil, Hot Wheels, and a full range of retro inspired toys and games from Rex London and House of Marbles. From spinning tops, kaleidoscopes, yoyo's and Jacob's Ladders, to Tiddlywinks, dominoes, skittles and marbles. They also offer a 'Pocket Money' range of gifts all under ten pounds; perfect for spending those saved pennies.
If you are visiting Tenby, why not pop by and see everything they have to offer in their colourful, eclectic shop.
Ebb & Flow Kids is a Pembrokeshire toy shop that specialises in wooden toys.