Skylark Learning
No customer reviews yet. Be the first.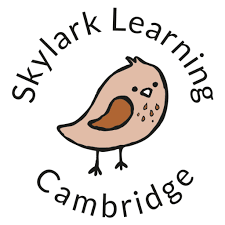 Address
St John's Innovation Centre, Cowley Road, Cambridge, CB4 0WS
Telephone
01223 421690
Contact
Send an email to Skylark Learning now >>
About
Skylark Learning is an online shop based in Cambridge that specialises in unique, beautifully designed, research based multisensory playsets. MyFirstEmotions is for children from birth to 3 years old and includes books, flash cards, soft toys, music, a parent's guide, activities and a great puppet - Robbie the rabbit.
It helps parents give young children the skills and experience to deal with their emotions. It enables them to communicate, deal with social situations, think creatively and be flexible when dealing with their emotions. It encourages curiosity and exploring which leads to a happier, healthy and confident child.
All these abilities will help young children to express themselves while interacting with the world and learning about it. Skylark produces videos and blogs to show how MyFirstEmotions can be used. The feedback of teachers, academics and parenting groups is always welcome and helps develop the product. The website accepts all major credit cards as well as PayPal.
Skylark Learning is a Cambridge toy shop that specialises in educational toys.