The Puppet Factory
No customer reviews yet. Be the first.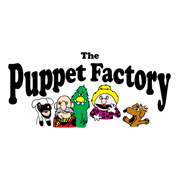 Address
20 Lansdown Close, Banbury, Oxfordshire, OX16 9LH
Telephone
01295 477 050
Website
www.puppetfactory.co.uk
About
Located in Banbury, Oxfordshire, The Puppet Factory sells a huge selection of beautiful puppets that are suitable for use in clubs, schools, churches or just at home for lots of fun. Their puppets offer not only terrific educational worth; they also motivate people to experiment with personal expression, encourage self-esteem and encourage interaction from peers.
The Puppet Factory's online shop has been designed for their customers straightforward shopping and convenience, whilst offering them hundreds of puppets at affordable prices. Bible stories will come alive with the help of their great range of biblical puppets. The Puppet Factory also has a terrific choice of animal puppets that are great for teaching children about conservation, the environment and nature.
This Banbury puppet shop offers a big selection of many different species and types of animals that range from bears, farm animals, fish, insects, reptiles and lots of different cats and dogs. Other categories include flower puppets, monster puppets, full body puppets and stage puppet varieties.
The Puppet Factory is a Banbury toy shop that specialises in puppets.
---
Favourite suppliers
---
Additional facilities