Manhattan Toy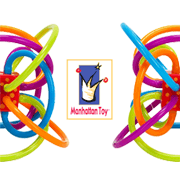 Manhattan Toy is a company that offers over 500 unique and exclusive toy lines that are distributed worldwide through more than 10,0000 gift and toy retailers. The Manhattan Toy development strategy covers style, learning and creativity combined with innovative designs and excellent quality.
Manhattan Toy categories of toys include baby toys, dolls, plush, puppets, puzzibits and Groovy Girls. The hand and finger puppets are a joy to see and play with - the expressions and colours of the animals are highly original and will give hours of delight and pleasure to all ages. The Manhattan Toy creative baby products which cover ages 0 to 5, put a different perspective on almost everything they make. In particular, the Whoozit and Boogaloo characters lend their styles to huge ranges of inventive and unusual toys to entertain this youngest age group.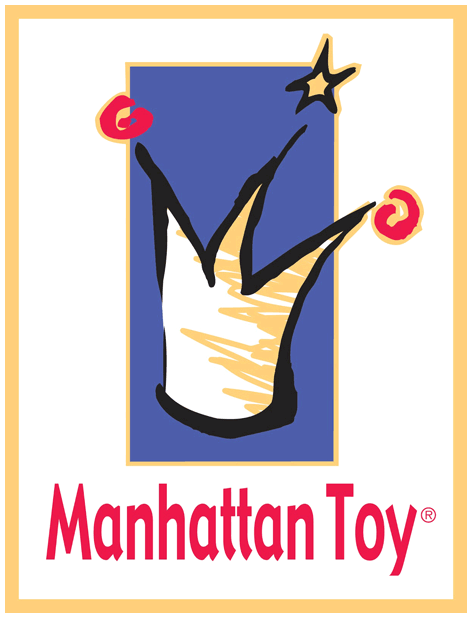 The doll ranges produced by Manhattan Toy are terrific and include Groovy Girls and Baby Stella. They cover three groups of baby, cuddle and fashion dolls. There are various accessories such as high chairs, cradles and strollers to complete the collections. Groovy Girls is a whole range on its own, and Manhattan Toy reckons that these superior playmates are the best dolls available! Made in several sizes and styles with some awesome accessories they encourage little girls to express their own personalities and feelings.
HERO PRODUCTS

LICENCES HELD BY MANHATTAN TOY

RECOMMENDED RETAILERS

Amazon
The world's most famous online retailer sells an unparalleled selection of toys.
Buy Manhattan Toy products now >>

Dragon Toys
A teddy bear & soft toy shop selling quality brands.
Read more about Dragon Toys >>

Little Bundles
Terrific ranges of children's engaging wooden toys and traditional games.
Read more about Little Bundles >>

Little Nut Tree Toys
A traditional and independent online toy shop offering excellent wooden toys.
Read more about Little Nut Tree Toys >>

The Puppet Factory
A huge selection of beautiful puppets that are suitable for use in many places.
Read more about The Puppet Factory >>