FireStar Toys
No customer reviews yet. Be the first.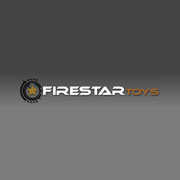 Address
Unit 6, Lismirrane Industry Park, Elstree Road, Elstree, WD6 3EE
Telephone
0208 2077011
Contact
Send an email to FireStar Toys now >>
About
Based in Hertfordshire, FireStar Toys are fanatical about bringing their customers the ultimate ranges of construction and boys toys.
The company prides itself of being the world's biggest online store for LEGO minifigures, LEGO parts & LEGO sets. They also stock all the leading custom Minifigure brands from around the world and look to provide LEGO enthusiasts with the ultimate selection of LEGO related products.
Customers will also a fantastic range of Meccano, KNex and COBI as well as other lesser well known construction toys brands that offer superb value for money and quality. FireStar Toys also have amazing selections of Automoblox wooden vehicles in both original and mini sizes.
Other ranges include magic sets, fiendish metal puzzles and creative science kits. The radio-controlled models cover categories such as cars, military, helicopters and boats. Customers can put their present buying on automatic pilot with the easy to use FireStar Toys wish list system. Multiple lists can be created that can be emailed to friends and relatives to finally put an end to unwanted or duplicate presents. The whole team at FireStar Toys is dedicated to providing customers with an excellent buying experience.
All orders from this Hertfordshire shop are dispatched by the next working day and all emails and calls responded to as quickly as possible. Payments can be made using all major credit cards and PayPal through Sage Pay, one of the UK's leading secure payment service providers.
FireStar Toys is a Hertfordshire toy shop that specialises in construction toys.