Disney Store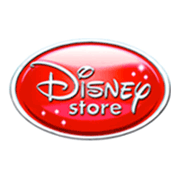 Address
PO Box 150, Sandbach, Cheshire, CW11 3WB
Telephone
0870 759 1701
About
With over 50 shops throughout the UK, no-one is ever far from their local Disney Store, although the comprehensive website has a fantastic selection of anything to do with world famous Disney.
It's not just kids though who are enchanted by the Disney experience – a range of clothing and trinkets featuring many of Disney's popular brands are available for adults too. With far too many brands to mention here, everyone knows the really popular modern ones like Cars, Toy Story and Disney Princess which supplement the classics like Mickey Mouse and Donald Duck.

Kids are spoilt for choice with Disney products; not only with an enormous selection of toys and games based around their favourite characters, but also with clothing, bedroom decorations, lunch boxes and associated gifts. They can also buy DVDs and music tracks from all their favourite films, and some gifts can be personalised with a child's name.
Some girls love the gorgeous Disney dolls with realistic dresses and clothing from the films, whilst others use Disney hand lotion or hair spray. Disney travel products even include character beach towels or travel games to keep the kids occupied on long car or plane journeys.
Disney Store is a Cheshire toy shop that specialises in character toys.