Kiddies Kingdom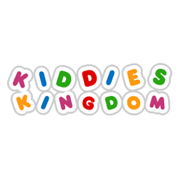 Address
Machells Mill, Foundry Street, Dewsbury, West Yorkshire, WF13 1QP
About
Kiddies Kingdom is a very comprehensive shop that sells baby associated products from nearly 40 manufacturers. Itís a well established business and the online shop sells a wide variety of products.
The categories start with baby bags and run through bath time products, car seats, cots, highchairs, prams and pushchairs, safety gates, child walkers and more in-between. – you can buy it all here. If you are unsure of what to buy, the website offers you a detailed description of everything. Most items are offered at a discount from the manufacturers recommended price, and with a small value order qualifying for free delivery, its makes sense to buy several items at once.
Kiddies Kingdom also has a special section that lists all their special offers. These generally show even greater discounts than normal, and are only usually available whilst stocks last. They accept most major methods of payment including PayPal, and you can order safely and securely knowing that they use the latest encrypted servers to handle your transaction.
Kiddies Kingdom is a Dewsbury toy shop that specialises in baby dolls.