Sainsburys
No customer reviews yet. Be the first.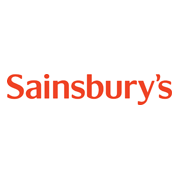 Address
33 Holborn, London, EC1N 2HT
About
Perhaps most famous among toy shoppers for their well publicised 1/2 price toy sales, Sainsbury's continues to expand their toy ranges for all ages. With a portfolio of over 1000 stores throughout the UK, their 'own brand Grow & Play' products lead the way with a varied selection for children between 12 months and 6 years old.
The Grow & Play range comprises wooden train sets and baby walkers, soft toy snuggle friends and various activity toys - although these items are just a small part of Sainsbury''s total toy offering. Unsurprisingly, LEGO construction toys ranges feature prominently in the supermarket's toy aisle, and these sets are usually the first ones to fly off the shelves during the half price toy sales and other promotional events.
Some of the biggest Sainsbury's stores sell a selection of nursery items like cots, beds, baths, booster seats and pushchairs, although these can also all be all ordered online through their website. Role play toys are big business for many toy retailers, and Sainsbury's offers an impressive selection including pretend kitchen implements, doctor's sets and dressing up outfits.
With a regular programme of discounts and a popular half price toy sale in the lead-up to Christmas, Sainsbury's is well recognised as a destination toy store by their millions of regular weekly shoppers.
Sainsburys is a London toy shop that specialises in character toys.