Favour Fairy
No customer reviews yet. Be the first.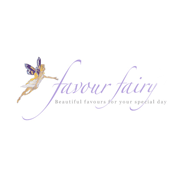 Address
S6 - S7 Rudford Industrial Estate, Ford Lane, Arundel, West Sussex, BN18 0BF
Telephone
01903 790460
Contact
Send an email to Favour Fairy now >>
About
Favour Fairy was previously called Party Bags, and is an online store based in Arundel, West Sussex. It offers a wide range of party bags as well as pocket money toys, party bag fillers and lots more exciting party products. They have a large selection of pre-filled bags suitable for boys and girls, and also stock a great range of themed bags including pirates, fairies and princesses.
Customers should look out for a large selection of tableware and party decorations. Favour Fairy have everything all under one roof for your special little ones birthday. They also sell a large range of chocolate and sweets. In particular, they are proud to offer a large range of sweets that comply with dietary requirements such as gluten or nut free.
Labels and logos on the products describe the contents. The company cannot guarantee nut free on any products that are packed in house as they handle almonds on site. However, they can supply customers with sealed nut free products if required.
Favour Fairy is a West Sussex toy shop that specialises in party toys.