Toyday Toyshop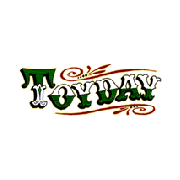 Head Office Address
Toyday Toyshop, 3 East Quay House, Buller Street, Looe, Cornwall, PL13 1DF
Telephone
01503 2649663
Website
www.toyday.co.uk
About
A treasure trove of traditional toys exists at a quaint little toy shop in Looe, Cornwall known as Toyday Toyshop. It's located at the bottom end of the High Street, near the water, and opposite the locally famous cartoonist Clive's cats shop.
Without a brand name in sight, many customers will certainly be familiar with many of the old fashioned toys that range from a bag of glass marbles to a wind up tin robot, or flower press for the girls. They also stock a wide range of great value party bag toys and games.
Although a small family run business, Toyday Toyshop accepts all major credit cards, and has a website where customers can view and purchase the entire range of traditional toys from the comfort of their own home. If you live near or are thinking of visiting Cornwall for a holiday, this is a Looe toy shop that must not be missed.
The head office of Toyday Toyshop is located in Cornwall.